Govt fails in bid to stay court's decision to dismiss 1MDB forfeiture suits against Umno, Wanita MCA and two others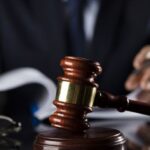 The Government has failed in its bid to stay a High Court's decision that dismissed its 1Malaysia Development Bhd (1MDB)-linked forfeiture suit against Umno, Wanita MCA, and two companies involving more than RM194mil, pending an appeal at the appellate court.
Justice Mohamed Zaini Mazlan made the dismissal after hearing submissions from parties involved here on Friday (June 19).
"I reject all applications (to stay the decision) and the applicants can run-up to the Court of Appeal to apply for a stay," he said.
Deputy Public Prosecutor Mahadi Abdul Jumaat appeared for the applicants and lawyers Datuk Hariharan Tara Singh, Datuk Ben Chan, N. Thevini, and Tengku Shazuan Tengku Shariffudin appeared for the respondents.
DPP Mahadi told reporters the prosecution would await instructions from the Attorney-General's Chambers before taking further action.
On Feb 7, Umno, Wanita MCA, and two other entities; Binsabi Sdn Bhd, a company supplying tents, and Perano Sdn Bhd, a subsidiary of textile giant Jakel Trading that sells hijab, were allowed to keep their monies amounting to more than RM194mil after Justice Zaini dismissed forfeiture applications by the government which sought to retrieve the money, said to be linked to 1MDB.
In his decision relating to Umno, Justice Zaini said the prosecution had alleged that the monies in Umno's account were proceeds of unlawful activities committed by former prime minister Datuk Seri Najib Razak, who was the party president at that time.
Umno had contended that the monies it received from Najib had been spent to fund its operations for the general election and other activities.
"I'm of the view that the amount of respondent's bank account currently remaining could not be said to be from or part of the amount contributed by Najib.
"The withdrawals from the respondent's bank account from the time the money was deposited justifies the respondent's contention that the monies had long been spent," he said.
The judge also made similar findings regarding the suits against Wanita MCA, Binsabi, and Perano.
Justice Zaini said there was nothing left from Najib's monies in the respondents' accounts left to be forfeited even if it was to be assumed that the monies received were illegitimate proceeds.
The government had sought to retrieve RM192,965,413.61 from Umno; RM300,000 from Wanita MCA; RM827,250 from Binsabi and RM337,634.78 from Perano.
On June 21, last year, the Malaysian Anti-Corruption Commission (MACC) filed civil forfeiture applications against 41 individuals and entities including Umno to recover RM270mil allegedly from 1MDB.
It was alleged that the funds were transferred into the accounts of the 41 from Najib's personal bank account.
The Star