Man quarantined over wedding dinner he did not attend
---
---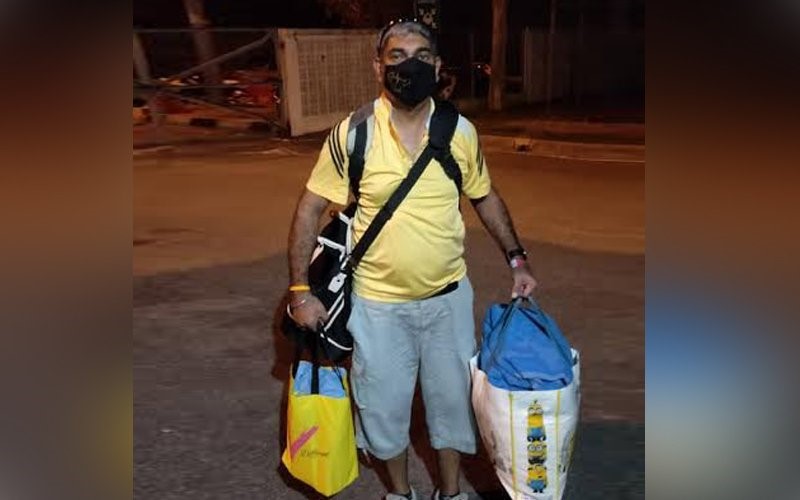 PETALING JAYA: The Perak Health Department quarantined a man on Monday over a wedding dinner he never attended.
Suchdev Singh Bedi, 47, spent almost a day at a quarantine centre in Tanjung Rambutan before he was released yesterday evening.
Health officials said a technical flaw could have caused Suchdev to be quarantined at the hostel in Sultan Azlan Shah Allied Health Sciences College.
Suchdev is baffled how his name got on the dinner guest list of a certain Paul Raj whom he does not know.
The heart patient was a worried man even before he was ordered to undergo mandatory quarantine.
---
---
On Sunday, he did a Covid-19 swab test after the Royal Ipoh Club, of which he is a member, was struck by the virus.
A member, who was among some 120 members, had attended an extraordinary general meeting at the club on Nov 8 and tested positive for Covid-19.
Suchdev was required to undergo home quarantine until Nov 21 for being a close contact of the infected member.
On Monday, he received three calls from different health officers that created unease. At about 10am, the first health officer called him to offer quarantine advice in relation to the Ipoh Club case.
Suchdev said: "At 2pm, another officer called to say that according to a list he had, I had attended the wedding dinner of Paul Raj, which I did not.
---
---
"At 5pm, a third officer told me to get quarantined at the government facility in Tanjung Rambutan because of my presence at the wedding dinner.
"Despite telling him I did not know anyone by that name and that I was under home quarantine over the Ipoh Club case, he told me not to risk police action."
To avoid any problems, Suchdev went to Tanjung Rambutan – and straight into despair. He got depressed looking at the unkempt state of the room at the hostel.
"The mattress was in a woeful state and there was no bedsheet, pillow or a blanket. Although my wife later brought me two pillows, a blanket and a bedsheet, I spent the night on a chair because of the condition of the mattress," said Suchdev.
He said a doctor to whom he complained about the sleeping condition agreed it was unacceptable.
---
---
---
---